Download for OS X
calibre works on OS X 10.8 (Mountain Lion) and higher.
While you wait for the download to complete, please consider contributing to support the development of calibre.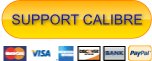 Previous releases of calibre are available here.
Note
If you are using OS X older than 10.8 (Mountain Lion), the last version of calibre that will work on your machine is 1.48, available here.
The app cannot be run from within the dmg. You must drag it to a folder on your filesystem (The Desktop, Applications, wherever).
In order for localization of the user interface in your language, select your language in the preferences (by pressing ⌘+P) and select your language.